J&K Bank commissions 2 more ATMs in Jammu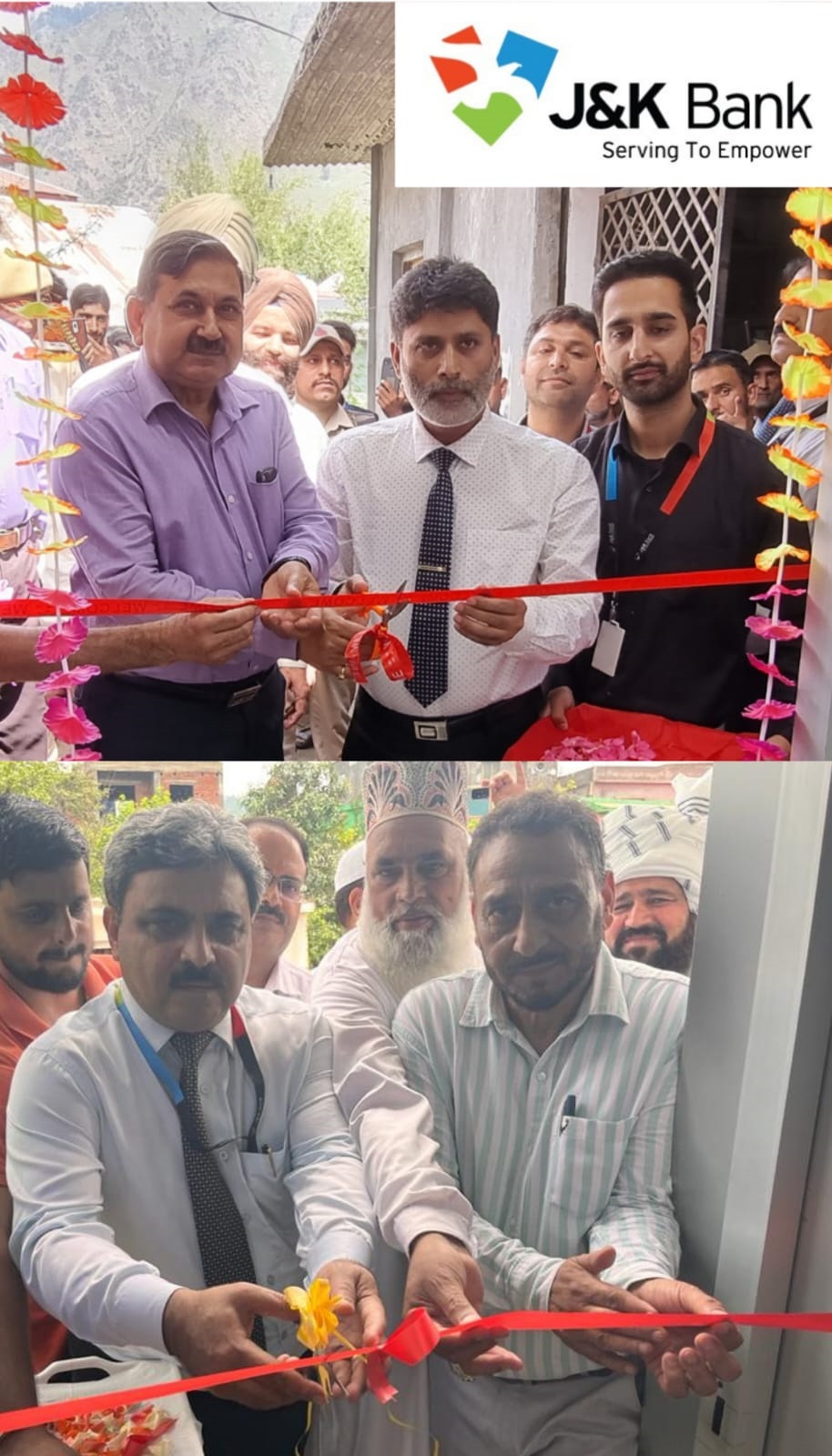 Continuing its mission of extending world-class banking facilities to the people in Jammu, J&K Bank today commissioned two ATMs; one each at Nagseni in Kishtwar and Ati in Rajouri.
Deputy Commissioner, Kishtwar Ashok Sharma inaugurated the Teller Machine at Nagseni in the presence of Zonal Head Doda Fayaz Ahmad Bhat, while as the ATM at Ati was inaugurated by the Bank's Zonal Head Rajouri Satish Kumar. Bank's valuable clients, elected local representatives, businessmen and other residents were also present at the inaugural functions.
While lauding the contribution of J&K Bank for providing the banking facilities especially in the far flung areas, Deputy Commissioner Ashok Sharma congratulated the locals for getting state-of-the-art banking facility.
On the occasion, Zonal Head Doda said, "J&K Bank is making all-out efforts to provide best banking services easily accessible to its customers irrespective of their locations and status." He also advised the staff to educate the locals about the bank's digital delivery channels like mobile banking application (M-PAY), Debit cards, Credit cards and Internet banking etc.
"Customer convenience is our priority and commissioning of ATM ahead of the holy festival of Eid is a step towards meeting immediate requirement of our customers", said Zonal Head Rajouri besides urging the public to make full use of the facilities and other services offered by the Bank.
Locals present at both the events appreciated the efforts of J&K Bank and expressed gratitude to the Bank's management for providing the ATM facility in their respective areas. The facility shall further strengthen the bonding of people with the bank, they said.