Corporate Salary Package (CSP)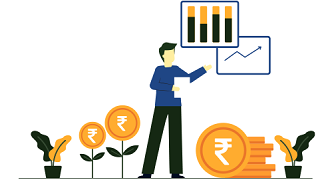 Corporate Salary Package (CSP)
Eligibility for Corporates:
For onboarding of Corporates under the package, corporate will have to enter into an MOU that they shall open at least 50% accounts of their on-roll staff which are having minimum of six months confirmed service.
(Any corporate having beyond 30 employees have to open 50% accounts of their staff and the corporate having employees in range of 15 to 30 have to open minimum of 15 accounts of their employees). 
No corporate shall be entertained under this package whose employees strength is less than 15
Corporate should have at least one year of banking relationship with our bank. However, there shall be no bar for the companies/Corporates having ratings of BBB and above.
Corporates which are under NPA category will not eligible under the proposed package. Corporate should not be in SMA 2 for last 90 Days.(If Applicable)
External rating wherever applicable should be on record
Internal rating of the corporate should be within the hurdle rate LC/SBS/SME 1 to 6 wherever applicable.(Not in case of Corporate having the Current Account Only)
Eligibility for Employees of Corporates:
Salary Credits for the Last Six Months (Salary Slip & Letter of confirmation from the employer).
Such existing saving/salary account of employees working in the Corporates which are already having accounts with us shall not be allowed to transfer from the existing scheme to this package if the said employee is having loans with NPA status.