J&K Bank conducts Anantnag DLRC meeting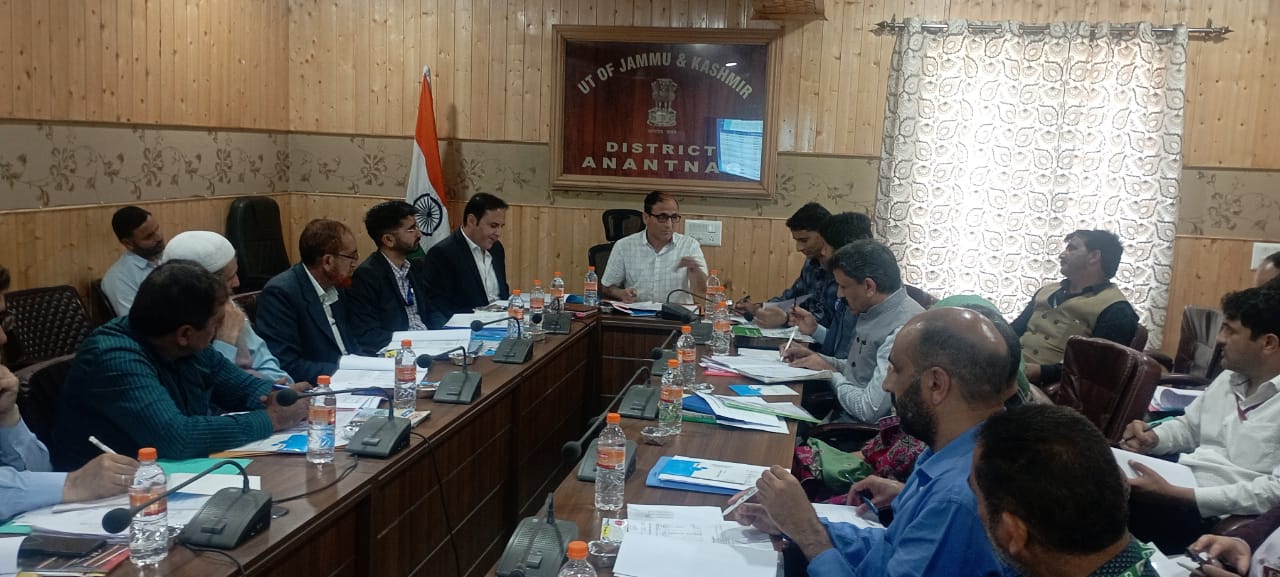 To review the performance of banks and line departments under District Credit Plan - 2022-23 for March quarter, J&K Bank today conducted a District Level Review Committee (DLRC) meeting at DC Office Anantnag. District Development Commissioner (DDC) Anantnag, Syeed Fakhrudin Hamid chaired the meeting that was attended by ADDC, CPO, LDO RBI, DDM NABARD, district coordinators of banks & line departments.

Welcoming the members, LDM Anantnag Shariq Mehraj informed the house that against total credit plan of Rs 3979 Cr, loans of Rs 2605.85 Cr were available to 92023 beneficiaries by various banks in FY 2022-23.

He further said that the total deposits and advances of district were recorded at Rs 7296 Cr & Rs 5566.50 Cr showing a YoY increase of Rs 545.99 Cr and Rs 713.90 Cr respectively. The CD Ratio of district has increased from 71.89% to 76.29 % during the said period.

Highlighting the importance of Priority Sector Lending for inclusive growth of the District, Chairman DLRC impressed upon the need for achievement of targets under DCP. He directed the participants to work in coordination for identifying genuine prospects to be facilitated by banks so as to give the necessary flip to the economy of the district. Concerned departments were directed to have impact analysis of various schemes and government initiatives as part of review.

Taking note of dismal performance under Education Loans, the banks were advised to impart financial literacy among target segments i.e. schools and colleges especially in rural areas.

Regarding saturation of social security schemes, Chairman DLRC advised the CFL centres to target block level events like Block divas for maximum outreach. While urging the banks to clear their pendency, he directed the banks and sponsoring agencies to join hands so that the unemployed youth are guided properly and provided full support in getting their livelihood.