&K Bank commissions CRM in Kishtwar, inaugurates new Khanetar Branch premises in Poonch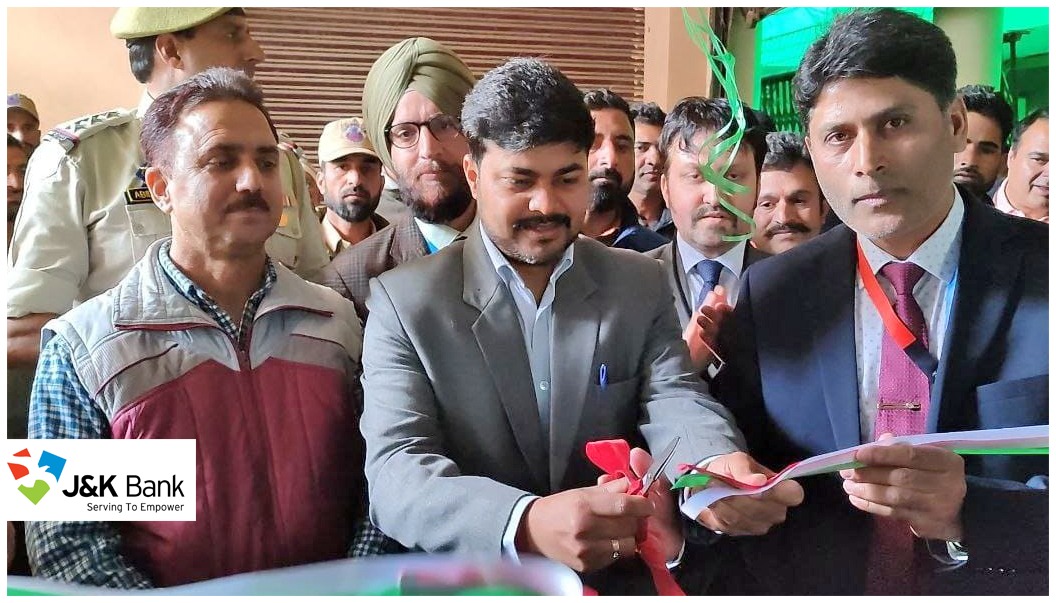 Enhancing convenience for its customers through expansion and infra-structure upgrade, J&K Bank today commissioned a Cash Recycler Machine (CRM) in Kishtwar besides inaugurating the new premises of Khanetar Branch in Poonch.

Deputy Commissioner (Kishtwar) Dr Devansh Yadav (IAS) inaugurated the CRM in Kishtwar in presence of Bank's Zonal Head (Doda/Kishtwar) Fayaz Ahmad Bhat, Cluster Head Parvinder Singh amid a gathering of valuable customers, local residents and officials of the bank.

DC Kishtwar Dr Devansh Yadav (IAS) lauded the contribution of J&K bank in rendering the world class banking facilities to the people of J&K in general and installation of a Cash Recycler Machine (CRM) for the people in Kishtwar in particular. He said that the facility of CRM will definitely help the people of the area in depositing and withdrawing the cash beyond banking hours besides on holidays.

Urging the people to avail the automated facility as per their own convenience, Zonal Head Fayaz Ahmad said that the Bank has increased focus on expanding its digital and alternate channels like e-banking, mPay Delight, CRMs and ATMs etc. for easier and more hassle-free banking.

Meanwhile, the Bank's Zonal Head (Rajouri/Poonch) Satish Kumar inaugurated the new premises of Khanetar Branch in Poonch in presence of Cluster Head Aneet Kanwal Singh amid a gathering of valuable customers and residents of the area.

Reaffirming the bank's commitment to providing world-class banking facilities and financial services to the people irrespective of their location and status, Zonal Head Satish Kumar said, "Taking forward the policy to upgrade Bank's infrastructure for enhanced customer comfort, I feel pleased to dedicate this spacious new building equipped with state-of-the-art facilities for public. The branch space has been designed carefully to take care of the different needs of visiting customers especially of women and elderly"

Those present at both the occasions appreciated the Bank's efforts and expressed their thankfulness to the Bank for extending latest banking facilities to their nearer destinations.