Insurance claim of J&K Bank customer settled swiftly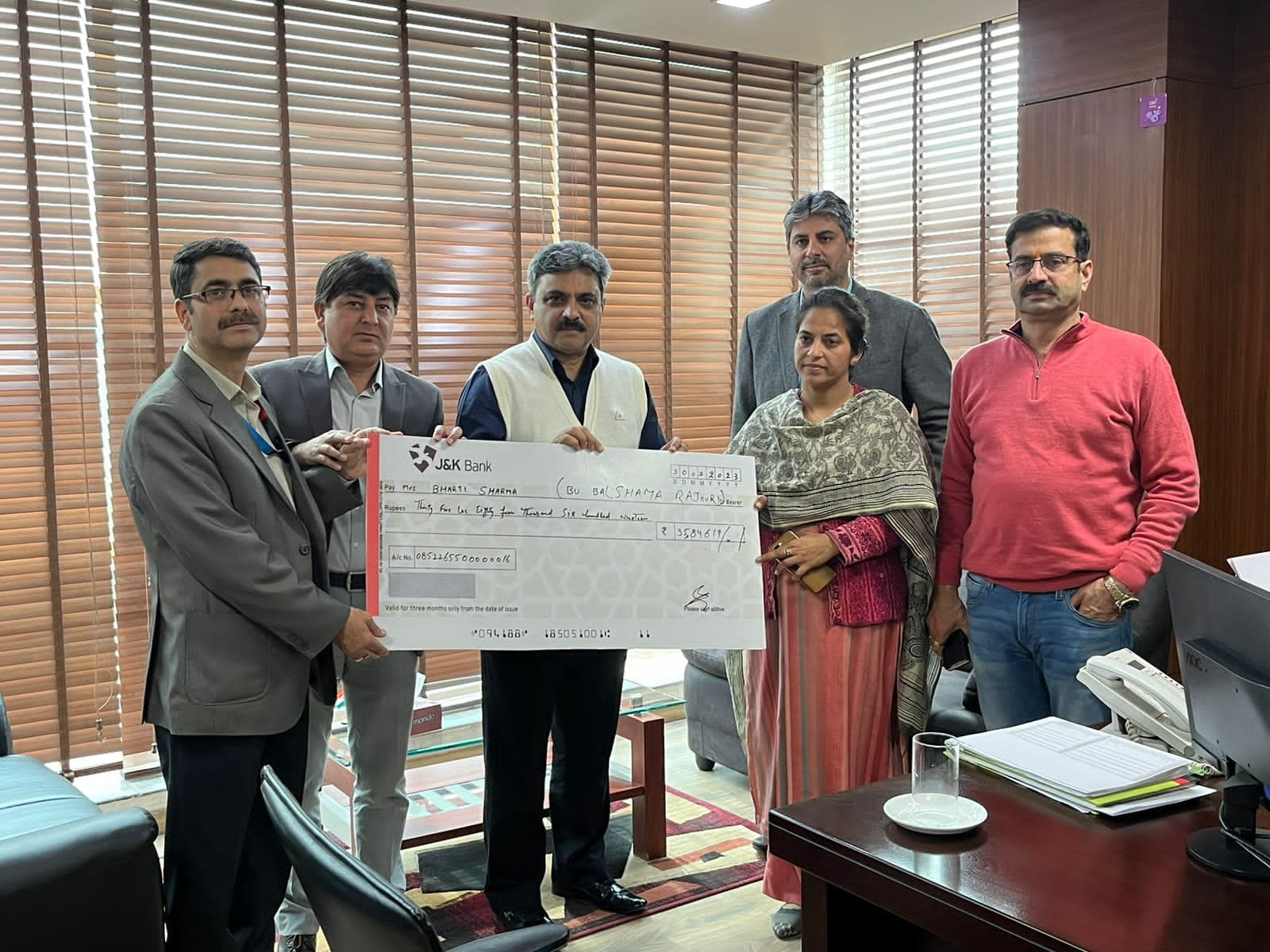 In a swift settlement of an insurance claim under Met Loan and Life Suraksha (MLLS) segment, PNB-MetLife - J&K Bank's Life Insurance Partner - gave a cheque on Thursday amounting to Rs 35.85 Lacs to legal heir of Bank's recently passed-away customer Vinod Kumar.

Zonal Head (Rajouri) Satish Kumar handed over the cheque to Bharti Sharma, wife of Vinod Kumar, in presence of MetLife Official Nissar Ahmed, Bank's Zonal Insurance coordinator Sumeet Kumar Arora and Branch manager (Balshama) Sanjay Raina.

Speaking on the occasion, Zonal Head said that with customer-convenience at the core of Bank's policies, we always insist upon our partners to ensure prompt and easy settlement of insurance claims of all our customers that would take care of safety and welfare of their family members.

We are happy to see that they are serving customers well particularly when their bereaved families need our financial support, he added.

Bharti Sharma thanked the Bank and PNB MetLife on the occasion for easy and hassle free settlement of insurance claim, which was a much needed relief to herself and her family members.

Pertinently, Vinod Sharma had availed housing loan of Rs 40 Lacs from the bank and had got it insured under MLLS.