J&K Bank hands over branded barricades to Traffic Department Srinagar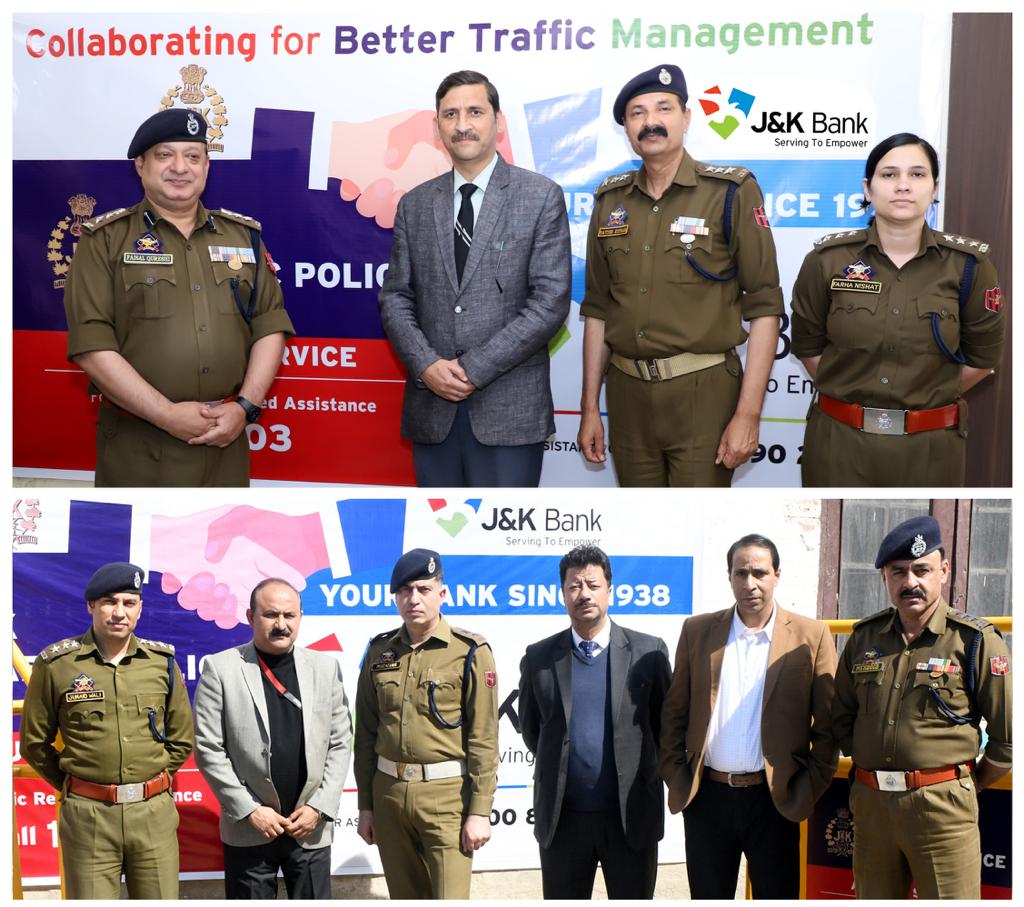 Collaborating with J&K Traffic Department for better traffic management in twin cities of Srinagar and Jammu, J&K Bank handed over 200 branded barricades - 100 each in Jammu and Srinagar- to the department.

In Jammu, General Manager and Divisional Head Sunit Kumar handed over branded barricades to SSP Traffic (Jammu City) Faisal Qureshi on Tuesday in presence of Zonal Head (Jammu) Rajesh Dubey besides senior officials from Bank and traffic department.

In Kashmir, Zonal Head (Srinagar) Shabir Ahmad and Deputy General Manager Ashok Gupta handed over these barricades to SSP Traffic (Srinagar City) Muzaffar Ahmad Shah in presence of Cluster Head (Srinagar) Reyaz Ahmad Wani and senior officials from both the organisations.

Speaking on the occasion, GM & Divisional Head (Jammu) Sunit Kumar said, "As a responsible financial institution, J&K Bank feels pleased to collaborate with an organisation that remains committed to efficient management of public-traffic across the UT. And towards achieving greater common good, we shall continue to extend our support to institutions for initiatives aimed at public welfare."

Both SSP Muzaffar Ahmad Shah and SSP Faisal Qureshi thanked the Bank for branded barricades, which they said will add to peoples' awareness about both the organisations besides enhancing aesthetics of barricade-points.