J&K Bank commissions 2 Cash Recycler Machines in Udhampur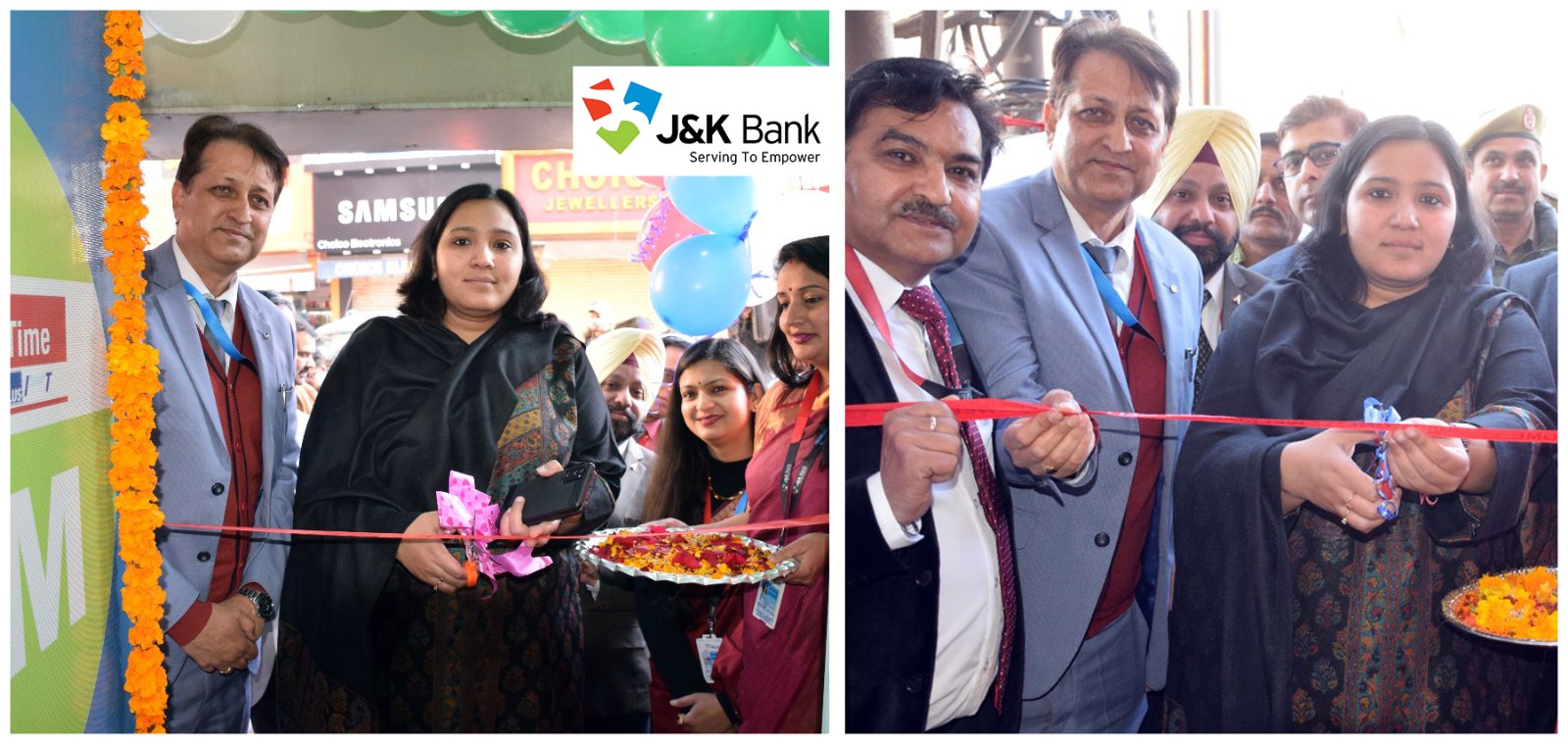 Extending convenient banking services to people at their nearest possible destination, J&K Bank today commissioned Cash Recycler Machines (CRM) at Cama Housing Colony and Gole Market in Udhampur district, Jammu.

Deputy Commissioner (Udhampur) Krittika Jyotsna (IAS) inaugurated both the CRMs in presence of Bank's Zonal Head (Udhampur) Rajesh Gupta, Branch Manager Udhampur Purshotam Kumar , Branch Manager Cama Colony Anil Paba amid a gathering of valuable customers, senior citizens and prominent locals besides other bank officials.

While lauding the contribution of J&K bank in the financial empowerment of people, Deputy Commissioner said that the installation of a Cash Recycler Machines will definitely help the people in availing basic banking services like depositing the money and receiving the cash even beyond banking hours as well as holidays. She urged the people to avail the facility as per their own convenience.

Reiterating the bank's commitment to provide world class banking facilities to the people right at their doorsetps, Zonal Head said, "Since cash recycler machine allows both depositing and dispensing of cash, the installation of CRMs will go a long way in reducing footfall at the adjacent branches of the Bank."

People of both the areas thanked the Bank management for extending basic banking services conveniently to the people.