IIM Jammu organizes maiden leadership program for J&K Bank Officers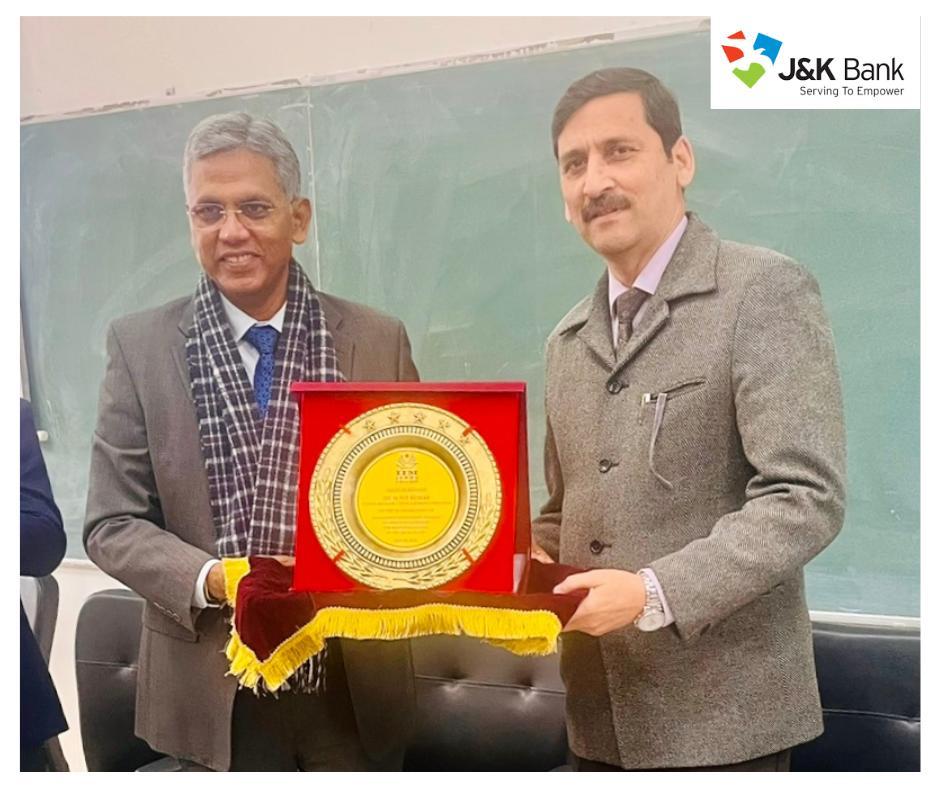 In a first, Indian Institute of Management (IIM) today kick-started a leadership training program for the Branch Heads of J&K Bank at its Jammu and Srinagar campuses.

Director IIM (Jammu) Professor B S Sahay inaugurated the program titled "Effective Leadership for Branch Managers" along with Bank's General Manager/Divisional Head Sunit Kumar at Old University Campus in Jammu in presence of faculty members of the institute and officers of the bank.

Lauding J&K Bank for its developmental role especially in J&K, Prof. Sahay said that the rising trend of Bank's share price also speaks well of its market performance. "I see these training programs as significant platform for exchange of information, experiences and insights between the two institutions", he said.

On the occasion, he presented a memento to GM Sunit Kumar, who was also the Chief Guest on the occasion.

Earlier, welcoming the dignitaries on the launch of inaugural program, General Manager Sunit Kumar said, "Translating an important part of MoU into action between the two premier institutions of J&K, I feel delighted to be part of this inaugural event meant for training the officers of J&K Bank for leadership programs. Such programs will further deepen the bond between the two institutions."

Recognizing the expertise of IIM Faculty on the occasion, he added, "With banking becoming a highly diversified and specialized domain requiring up-gradation in knowledge and skill set regularly, I am sure that the trainees would be fully equipped to meet new challenges of leadership in contemporary management so as to come up to the expectations of all our stakeholders." On the occasion he thanked the faculty of IIM associated with the program and wished the trainee batch best for the program.

Pertinently, forty officers of the Bank will attend the 5-day leadership training program at Srinagar and Jammu campuses of IIM Jammu till 20th January, 2023.