J&K Bank throws open new premises of its Kud Branch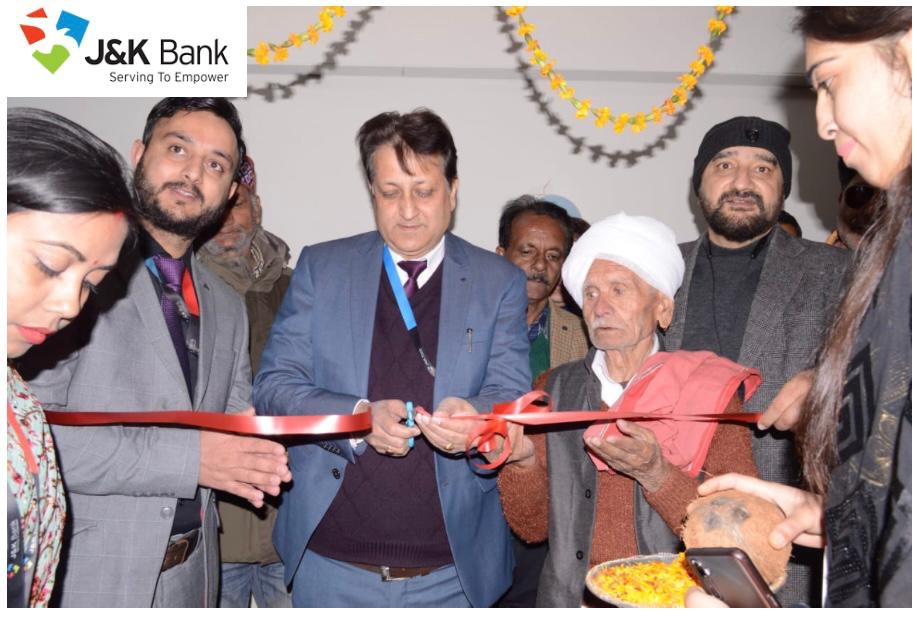 Upgrading its infrastructure for the convenience and comfort of its customers, J&K Bank today shifted its Branch Kud in Udhampur district alongwith its onsite ATM to a new premises.
Zonal Head Udhampur Rajesh Gupta inaugurated the branch equipped with state-of-the-art infra-structure in presence of CEO, Patnitop Development Authority (PDA) Sher Singh, Branch Head Arun Sharma, other dignitaries besides valuable customers of the branch.
Urging the people to make most of the banking facilities provided by J&K Bank at their doorstep, Zonal Head said, " I am happy to throw open this new premises for our valuable customers. Providing upgraded infrastructure to our customers is at heart of our service delivery policy. As premier financial institution in J&K, we keep trying to come up to the expectations of our customers in terms of delivering latest and best banking services."
Participants present on the occasion appreciated the Bank's efforts and thanked the management for paying heed to their long pending demand.