J&K Bank commissions new branch at Khimber in Srinagar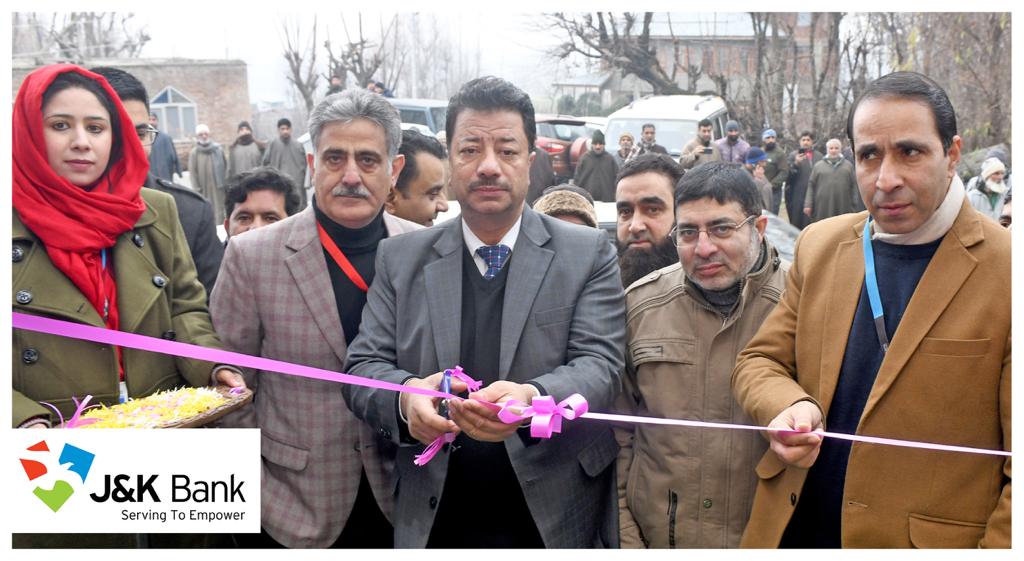 Extending banking services to nearest possible destinations for the people, J&K Bank threw open a new branch today at Khimber - a village in the outskirts of Srinagar.

The Bank's Zonal Head Srinagar Shabir Ahmad inaugurated the branch in presence of Cluster Head Riyaz Ahmad Wani amid a gathering of valuable customers, residents and other bank officials.

Speaking on the occasion, Zonal Head reiterated the Bank's commitment towards the economic development of people living across its operational geographies. He said, "We have commissioned this branch for the economic well-being of the people of Khimber and its adjacent areas. Equipped with state-of-the-art banking facilities, I am sure that the branch will pro-actively work for the financial well-being of valuable customers while educating the people in general about Bank's range of products, services tailored to meet their requirements."

He also urged the staff posted at Khimber to provide best customer services and make people of the catchment area aware about various employment generation programs of the Government along with social security schemes designed for lower income groups.

With the commissioning of Khimber branch, the Bank's branch network in Srinagar has reached 98 while as the total number of Bank branches is 985 now.