J&K Bank football academy graduate makes it to Indian team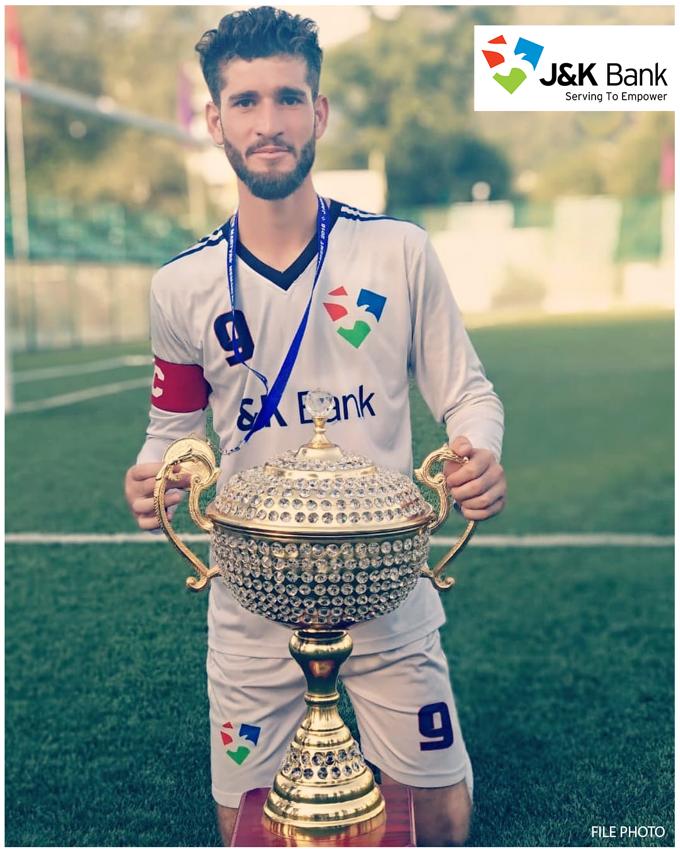 Jammu and Kashmir Bank football ecosystem continues to produce talented players in Indian football circuits with its academy graduate Danish Farooq making it to the Indian football team slated to play against Bahrain and Belarus in international friendlies later this month. Once donning the Team India jersey in the midfield, 24-year old Danish- with a footballing nom de guerre 'Kashmiri Ronaldo' - will join galaxy of stars associated with J&K Bank who went on to play for their country.

The lanky tall midfielder from Srinagar caught attention of J&K Bank football scouts in 2011 at an age of 13, picking him for its academy, where he got to chisel his footballing skills under the close watch of J&K Bank coaches. With his playing skills and commitment, he fast-tracked to senior side in 2014 and soon captained the team.

"J&K Bank has played a key role in shaping up my career. From its academy to senior side, Bank has been supportive all the while and allowed me to play for various football clubs to rub shoulders with the best in the business which eventually made me a better player," said Danish – a member of J&K Bank family - who is among many new faces picked by All India Football Federation (AIFF) for its senior side.

Expressing pleasure on Danish's selection, MD & CEO Baldev Prakash said, "I am very delighted to know that our boy has been selected for the national football team. He has earned laurels in local and national tournaments already and we are sure he will prove his mettle at international level as well."

Bank's President, Culture and Sports Department, Syed Rais Maqbool expressed his happiness saying that call-up to the national side for a J&K Bank player testifies Bank's contribution towards football and shaping up careers of many good players by providing them opportunity at the right time.

"Danish has made all of us proud. We always knew his talent and we are happy that Bank has played its part well to help him don the jersey for his country", said Syed Rais.

Pertinently, with his heroics coinciding with the Bank team's dominance in J&K football circuits, he exercised his skill for Real Kashmir Football Club in I-League. His speed and goal scoring ability earned him a contract with Bengaluru FC in 2021 which proved to be a shot in his arm culminating in a call-up to Team India.​