SBI MD Ashwani Bhatia visits J&K Bank CHQ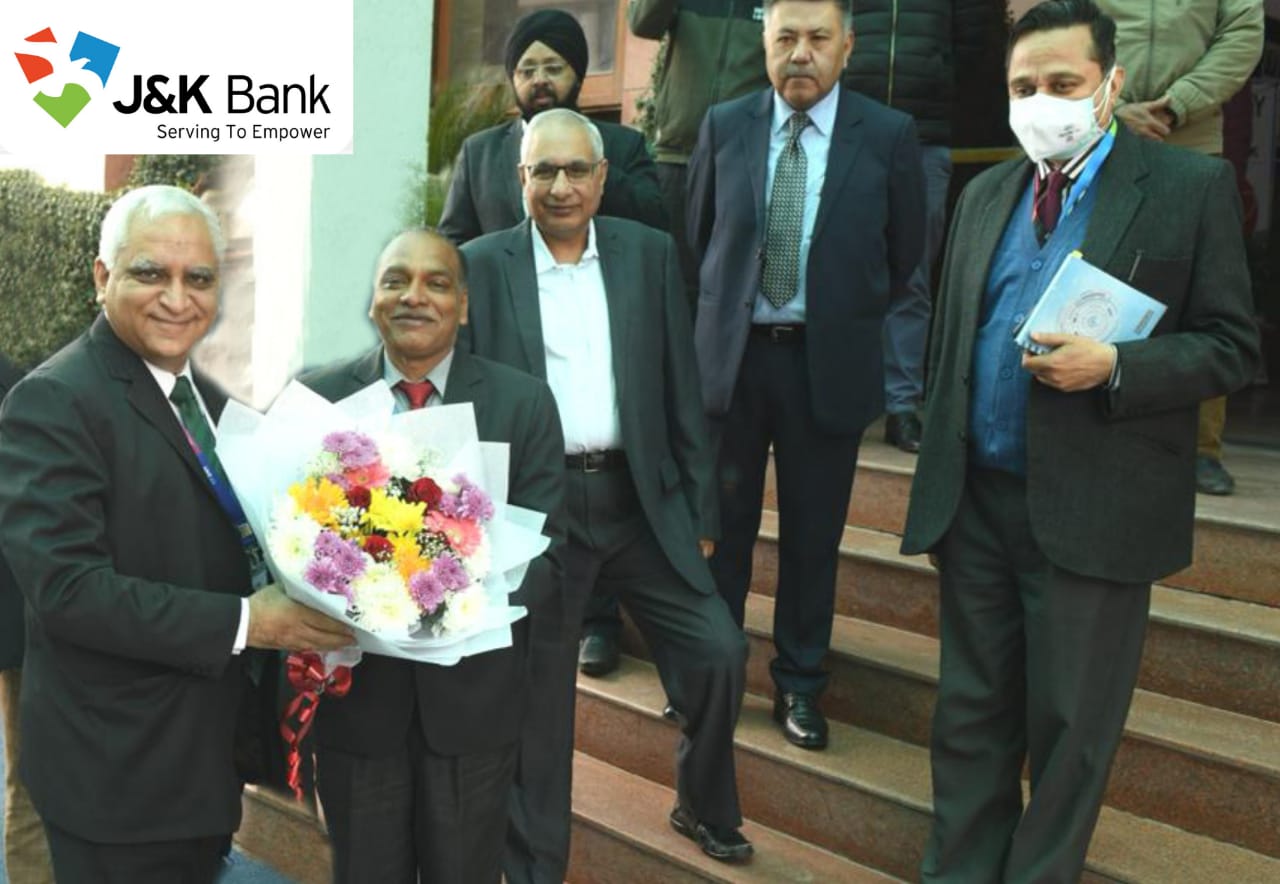 Managing Director, State Bank of India (Corporate Banking & Global Markets) Ashwani Bhatia today paid a courtesy visit to the J&K Bank Corporate Headquarters. The distinguished guest was warmly welcomed by the Bank's MD & CEO Baldev Prakash, Executive President Sunil Gupta and other senior management executives of the Bank.
He was accompanied by General Manager SBI (Rupee Market) Samir Sawhney, Head ISD (SBI Mutual Fund) Pradeep Singh and other officers.

While appreciating the MD & CEO Baldev Prakash and his top management team for their whole-hearted welcome and hospitality, MD SBI Ashwani Bhatia wished them well on the auspicious occasions of Maha Shivratri & Shab-i-Meiraj. Recalling the times when he first came to Kashmir after joining SBI, he said, "Coming back to Kashmir is always a pleasure, for its beauty never fails to surprise the visitor."

Lauding the Bank's motto of 'Serving to Empower', MD SBI stated that it touches upon the very core of banking - which is service. He emphasized upon the need for all the banks to adapt to the rapidly-shifting landscape of financial services towards complete digitalization.
Earlier, expressing his deep gratitude to the visiting dignitary, MD & CEO J&K Bank Baldev Prakash said, "Since I have had the privilege of working under your able leadership at SBI, I feel greatly honoured to welcome and receive you here. My colleagues in management also feel elated to have with us- one of the leading figures in banking and financial landscape of the country, a thorough professional and a great human being."