JK Bank MD & CEO Felicitates 12th Class topper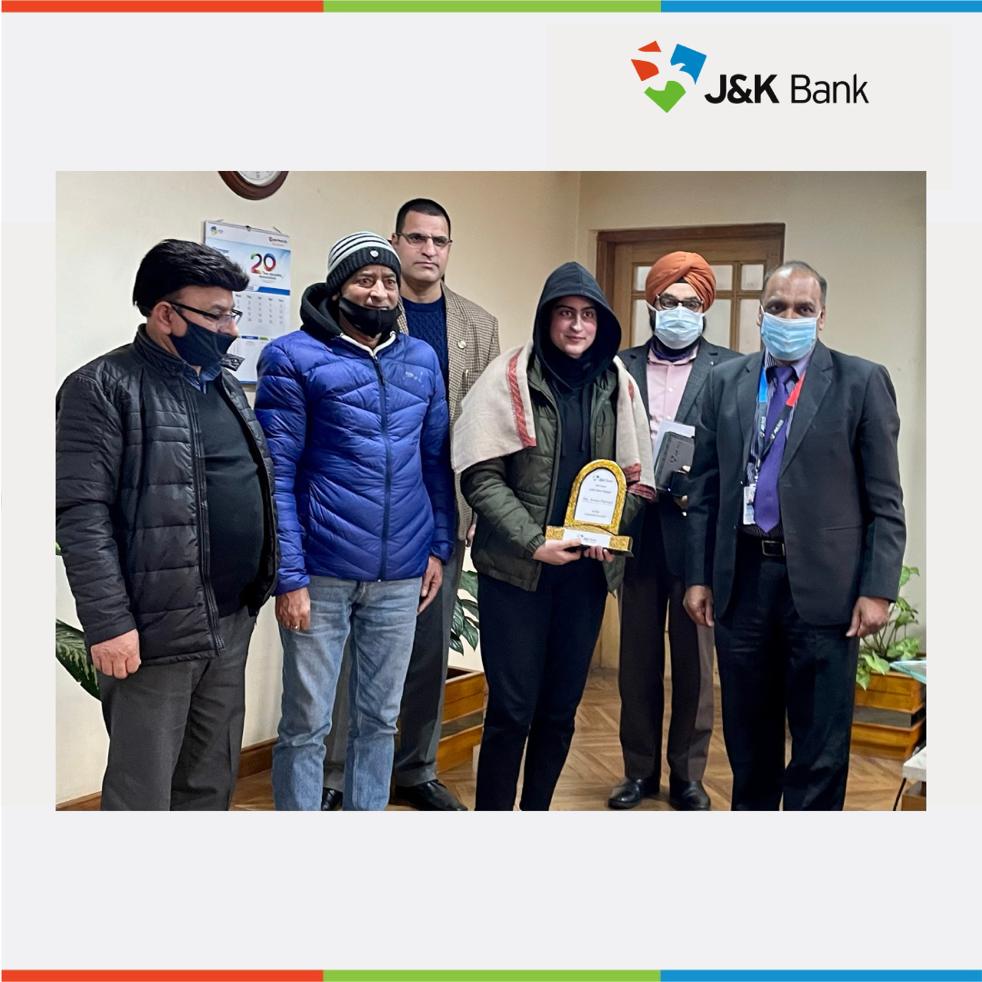 In recognition of her hard-work and focused efforts, MD & CEO J&K Bank Baldev Prakash today felicitated Aroosa Parvaiz, who secured first position in the recently declared class twelve results. She was presented with a memento and Kashmiri Shawl for her illustrious success in presence of President & Special Secy. to MD & CEO, Karanjit Singh, her close family members and other officials at the Bank's corporate headquarters.

Admiring her academic brilliance on the occasion, MD & CEO Baldev Prakash wished Aroosa Parvaiz a successful career ahead. "While acknowledging your industrious and energetic attitude, I would like to tell every diligent, active and educated youth of J&K that if you have the will to fly, we are here to provide you financial wings to make you soar high", said Baldev Prakash.

"Bank appreciates excellence and would continue its journey towards excellence as well", he added.

With joyful expressions on the occasion, Aroosa Parvaiz accepted the felicitations and expressed her profound gratitude to the Bank for recognizing her hard-earned success. She expressed hope that such an acknowledgement would inspire many more youngsters to work harder for greater success.